Unimex Process & Energy Group
Sustainable solutions in energy & environment
Products
Customer benefits from integrated solutions
A wide range to choose from in particulate or gaseous emission abatement
Excellent application engineering base
Cost effective solutions - "Cleaning the air for better returns"
Support from concept to commisioning
We sell brand new and second hand food processing equipment. Visit the Unimex Inter Trade website for more information.
Supply and installation of the following:
Air Pollution Control
Thermax is a key player in the field of gaseous and particulate emission control with special focus on the emerging gaseous scrubbing business in India. Our state-of-the-art technology enables us to offer turnkey project as well as air pollution control products. This capability is backed by the requisite infrastructure to undertake small to large pollution control projects on a turnkey vasis, from concept to commisioning.
Today, Thermax offers one of the widest, single source experise in all areas of environment protection: air pollution control and air purification products, systems, retrofit and rebuild - particulate or gaseous.
And, the greatest utility of these solutions stems from the fact that they allow resource recovery in process industries.
Products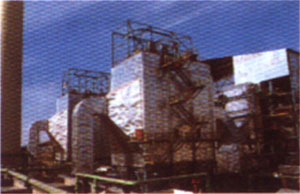 Mechanical Dust Collectors:

multiclones and high efficiency cyclones

Bag Filters:

pulse jet, reverse air and insertables

Scrubbers:

cyclonic & venturi for particulate removal and tray / packed / open spray towers for gaseous scrubbing

Electrostatic Precipitators (ESPs):

dry and wet

Modular gas coolers
Systems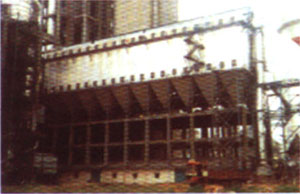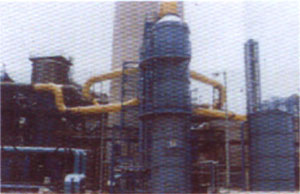 Dust and fume extraction systems

Flue gas desulphurisation (FGD) systems

Gas cleaning plants:

for metallurgical applications

Coal & petcoke preparations plants

Coal injection and cast house dedusting systems

for blast furnaces

Pushing emission control systems

for coke ovens

Air purification systems

which chemical air filters for removal of corrosive / toxic / odorous gases - equipment and media (Purafil range)