Unimex Process & Energy Group
Sustainable solutions in energy & environment
Products
Customer benefits from integrated solutions
Single point responsibility for time, cost and quality
Effective solutions for cogen & power generation
Least cost option for decentralised power & cogen
Fast track solutions for implementation
We sell brand new and second hand food processing equipment. Visit the Unimex Inter Trade website for more information.
Supply and installation of the following:
Captive Power
In all current business scenarios, power has become a scarce and expensive resource.
Thermax offers freedom from dependence on large power stations through decentralised power generation solutions. Solutions that enable shifting form centralised to decentralised power generation and result in more effective utilisation of resources.
With proven EPC expertise, Thermax constructs least cost, fast track Captive Power and Cogeneration plants. A solution that is based on Thermax's deep understanding of industrial processes and applications, their power and steam needs, selection of appropriate fuel technologies combined with its unique competence to enhance overall system efficiency.
These plants from Thermax can burn fuels like coal, lignite, husk, petcoke, naphtha and even agro-waste to generate inexpensive enrgy - thus reducing overall enrgy costs up to 50%.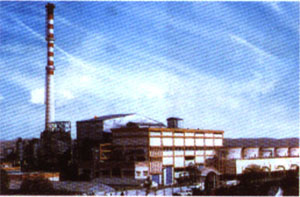 Service

We offer turnkey services for setting up captive and co-generation plants on engineering, procurement and contruction basis.

Size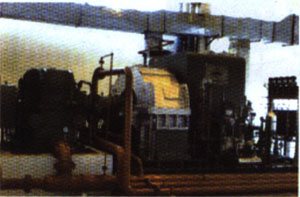 Fuels

An extensive range of fuels are used in our Cogen plants like coal, lignite, husk, naptha, petcoke, biomass, waste heat etc.

Scope

Out scope for captive and co-generation plants extends from concept to commisioning.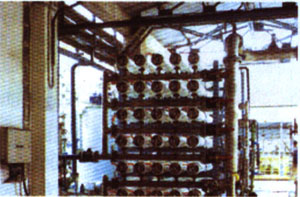 Solutions

We have ready made, tried and tested solutions available for cement, sponge, iron, textiles and pharmaceutical industries.

Implementation

Our implementation is on a fast track basis with least cost and assured performance.